Jump to: Virtual Prospective Student Office Hours | SCI Peer Advisors | Meet Your Academic Advisor 
Pitt students enrolled in schools other than SCI may use Virtual Office Hours to meet with an SCI Academic Advisor via Zoom, no appointment required. Students may also email quick questions to SCIadvising@pitt.edu. If you have a range of questions to discuss, Office Hours are preferred. Current SCI students should refer to their assigned advisor's office hours, listed below. Advisor assignments are posted in the Student Center.

Fall 2022 Virtual Office Hours Schedule:
Monday - 2:00-3:00 p.m.
Tuesday – 2:00-3:00 p.m.
Wednesday - 2:00-3:00 p.m.
Thursday - 5:00-6:00 p.m.
Note, you must authenticate your Pitt account to join the meeting.
*Office hours will not be held during University holidays and closures. 
---
Fall 2022 Peer Advisor Drop-In Hours
SCI Peer Advisors Zoom Room: https://pitt.zoom.us/j/96470675651
Monday
10:00 am – 12:00 pm
Tuesday
10:00 am – 12:00 pm
3:00 pm – 4:30 pm
Wednesday
9:00 am – 11:30 am
Thursday
11:00 am – 12:00 pm
Meet Your Fall 2022 Peer Advisors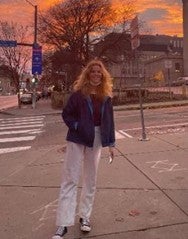 Annabelle Cotton
Major: Digital Narrative and Interactive Design
Minor: Computer Science

"I am a junior majoring in Digital Narrative and Interactive Design intending to major in Creative Writing and Statistics. When not in class, I work for a Berlin based software analytics company called ChartMogul and as an Assistant Harbormaster at Annapolis City Dock (two very different things!) I love photography, film/tv, graphic design, and data science. I could never decide between the humanities and computer science, so I came to Pitt to do both!"
Drop-in hours: Tuesday 10 am – 12 am, Thursday 11 am – 12 pm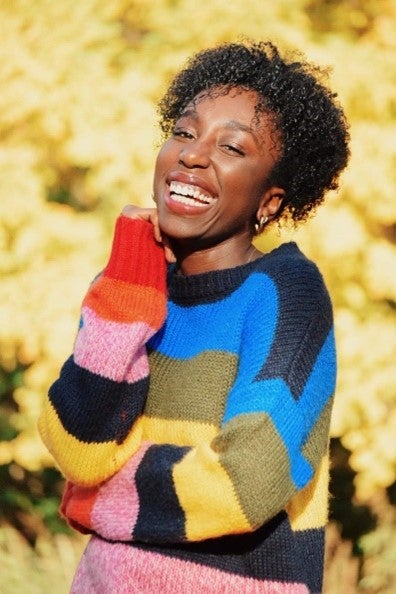 Joy Gimei
Major: Information Science
Certificate: Engineering for Humanities

"Hey guys, I am a rising Junior majoring in Information Science and pursuing a certificate in Engineering for Humanities! I am currently the Vice President of the Information Science club (OASIS), Photographer for Humans of Pitt, and DEI chair of my sorority (Delta Delta Delta). When not in the classroom, I am probably making a Spotify playlist, working out at the Pete, or adventuring with my friends :) "
Drop-in hours: Monday 10 am – 12 pm, Tuesday 3 pm – 4:30 pm
Tegan Lapp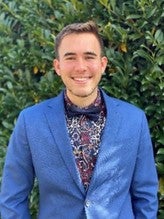 Major: Information Science
Minor: Political Science
"I am a senior studying Information Science while minoring in Political Science. I am currently a Blue & Gold Society Ambassador as well as the Internal Secretary for the gender-inclusive honor fraternity, Phi Sigma Pi. I am a transfer student into SCI from Dietrich and I never coded before college!"
Drop-in hours: Wednesday 9 am – 11:30 am
What are Peer Advisors?
Are you confused about enrollment tools? Do you have questions about building your schedule? Do you want to chat with a peer about majors, classes, scheduling, etc. before you finalize your schedule? Talk to an SCI Peer Advisor!
---
Anna Hermann, Undergraduate Academic Advisor
amh482@pitt.edu | Information Sciences Building, Room 505
Work Schedule
In-office: Tuesday, Wednesday, Friday | Remote: Monday, Thursday
Office Hours for Assigned Advisees
Thursdays, 11:30 a.m. – 12:30 p.m. | https://pitt.zoom.us/j/9059476810
Emily Park, Undergraduate Academic Advisor
emilypark109@pitt.edu| Information Sciences Building, Room 500B
Work Schedule
In-office: Monday, Wednesday | Remote: Tuesday, Thursday, Friday
Office Hours for Assigned Advisees
Thursdays, 1:30 – 2:30 p.m. | https://pitt.zoom.us/my/eparksci
Jen Gentzel, Undergraduate Academic Advisor
jlg238@pitt.edu | 412-383-0363 | Information Sciences Building, Room 507
Work Schedule
In-office: Tuesday, Wednesday, Thursday, every second Friday | Remote: Monday
Office Hours for Assigned Advisees
Tuesdays, 5 - 6 p.m. | https://pitt.zoom.us/j/2950834947 or Information Sciences Building, Room 507
Kristine Pugliese, Undergraduate Academic Advisor
krp115@pitt.edu | 412-624-2290 | Information Sciences Building 505
Work Schedule
In-office: Monday, Thursday | Remote: Tuesday, Wednesday, Friday
Office Hours for Assigned Advisees
Tuesdays, 2 - 3 p.m. | https://pitt.zoom.us/j/9082239221
Rachel Parkes, Director of Academic Advising
rapark@pitt.edu | 412-383-0646 | Information Sciences Building, Room 509
Work Schedule
In office: Monday, Tuesday | Remote: Wednesday, Thursday, Friday
Office Hours for Assigned Advisees
Wednesdays, 1:30 - 2:20 p.m. | https://pitt.zoom.us/j/96932023471