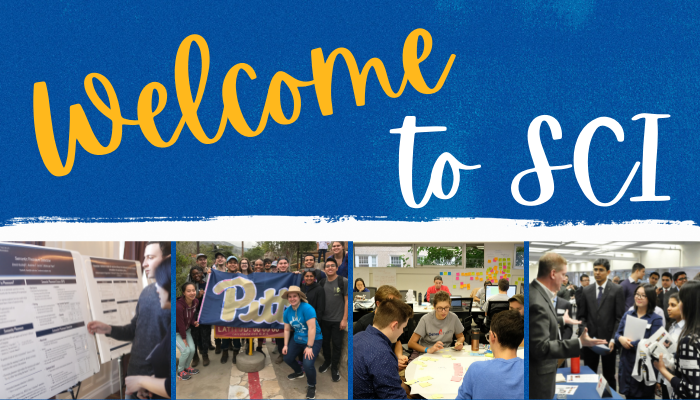 Welcome to your first year!
We're so excited to welcome you into the community at the School of Computing and Information (SCI). To help you prepare for all that you'll experience throughout your journey at Pitt, we've developed a comprehensive new student orientation program to introduce you to the many aspect of student life including getting to know your SCI community, learning from peer leaders about what to expect and how to navigate systems, discovering campus and school resources and learning the many opportunities to engage in activities and connect with students, faculty and staff.
Be sure to check your Pitt email regularly for a link to join a dedicated orientation Canvas site, which can be accessed via your Canvas dashboard at canvas.pitt.edu
Along with your required Academic Advising appointment, incoming first year students are also encouraged to connect with members of the Student Orientation team. These students are here to provide guidance and support as you transition to college life, and are prepared to discuss the Pitt community, SCI programs, and more! 
​Peer Advisors can help you explore SCI majors, select classes, navigate Peoplesoft, make informed educational decisions, and generally prepare for your time at Pitt.

To contact a peer advisor, reach out to them during their office hours listed on the Academic Advising Contact Us page. 
We look forward to working with you throughout the summer and are excited to meet you in person in August!