December 12, 2022
Kelsey Grushecky, a recent alumna of the School of Computing and Information (SCI), can attest to the impact of scholarships: they enabled her to pursue her dream job.
Now employed at the Mars Area Public Library as the Program and Outreach Librarian, Grushecky graduated from Pitt in August 2022, with a master's degree in library and information science. While a student, Grushecky applied for and received the Elva S. Smith Scholarship, an award given to a student that demonstrates potential for contributing to children and young adult services in a public library. It is this award, Grushecky says, that enabled her to focus on her studies and pursue an internship that would eventually lead to her dream career.
"The financial support made all of the difference," Grushecky said. "I was able to survive the year without going into student loan debt and could solely focus on my studies and internship."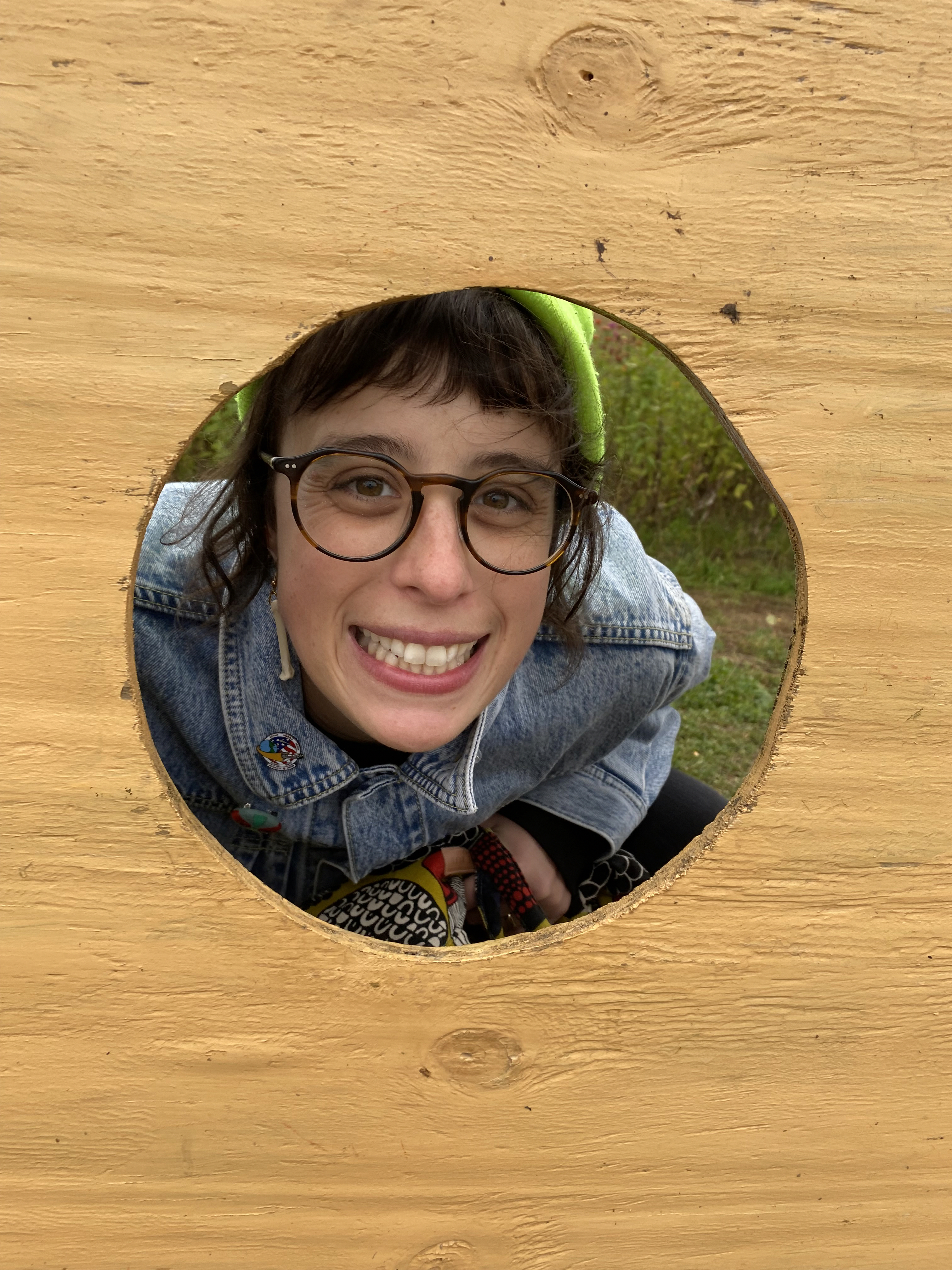 While receiving financial support and studying at SCI, Grushecky became involved with the Partners Program, a unique out-of-the-classroom experience with the Department of Information Culture and Data Stewardship. This program offers experiential learning for students pursuing MLIS degrees to engage with a variety of positions crucial to the field. Through the Partners Program, Grushecky gained an internship at the Mars Area Public Library, the same library at which she is now employed.
During her internship, Grushecky took on a range of duties for the small library, including developing and running programs, resource development and cataloging, and working at the circulation desk to check books in and out.
On her experience as an intern, Grushecky said, "I learned so much, and was able to gain an incredible amount of real-world experience that led me to have the confidence and knowledge to carry out my duties in my current position."
When pursuing her internship and later career, Grushecky felt prepared for success due to SCI classroom experiences.
"Many of the things I learned in classes were things I was able to directly utilize in my work as an intern, and now in my work as a Program and Outreach Librarian," said Grushecky. "The atmosphere in classes really nurtured the skills and knowledge we would need in the real world."
The positive impact of scholarships is evident through stories of success like Kelsey Grushecky's. Recognizing the importance of empowering students to pursue their academic and professional dreams, SCI selected Access and Affordability for an SCI Education as one of its five areas of impact for the school's Fifth Anniversary celebration this year.
Equipped with financial support, classroom preparation, and her own passion and hard work, Grushecky was able to pursue an internship and career she loves and is now working towards making a difference in her community.
"This scholarship truly ignited the chain of events that led me here," said Grushecky. "I have a job where I get to help people and enrich a community. It's a dream."
Photo credit: Thanks to Evander Vranish, Grushecky's five-year-old nephew, for the photo above!