Thursday, March 30, 2023
3 p.m. - 6 p.m.
Third Floor Theatre Area, Information Sciences Building
135 N. Bellefield Avenue, Pittsburgh, PA 15213
Agenda:
3:00 p.m. -- Keynote Address delivered by Dr. Catherine Cotell, Technical Director for NSA's Laboratory for Physical Sciences (LPS), R3
4:00 p.m. -- Reception
5:00 p.m. -- Panel discussion on lived experiences of women leaders in technology, moderated by Provost Ann E. Cudd
SheLeads Women's Forum Keynote
Dr. Catherine Cotell, Technical Director for NSA's Laboratory for Physical Sciences (LPS), R3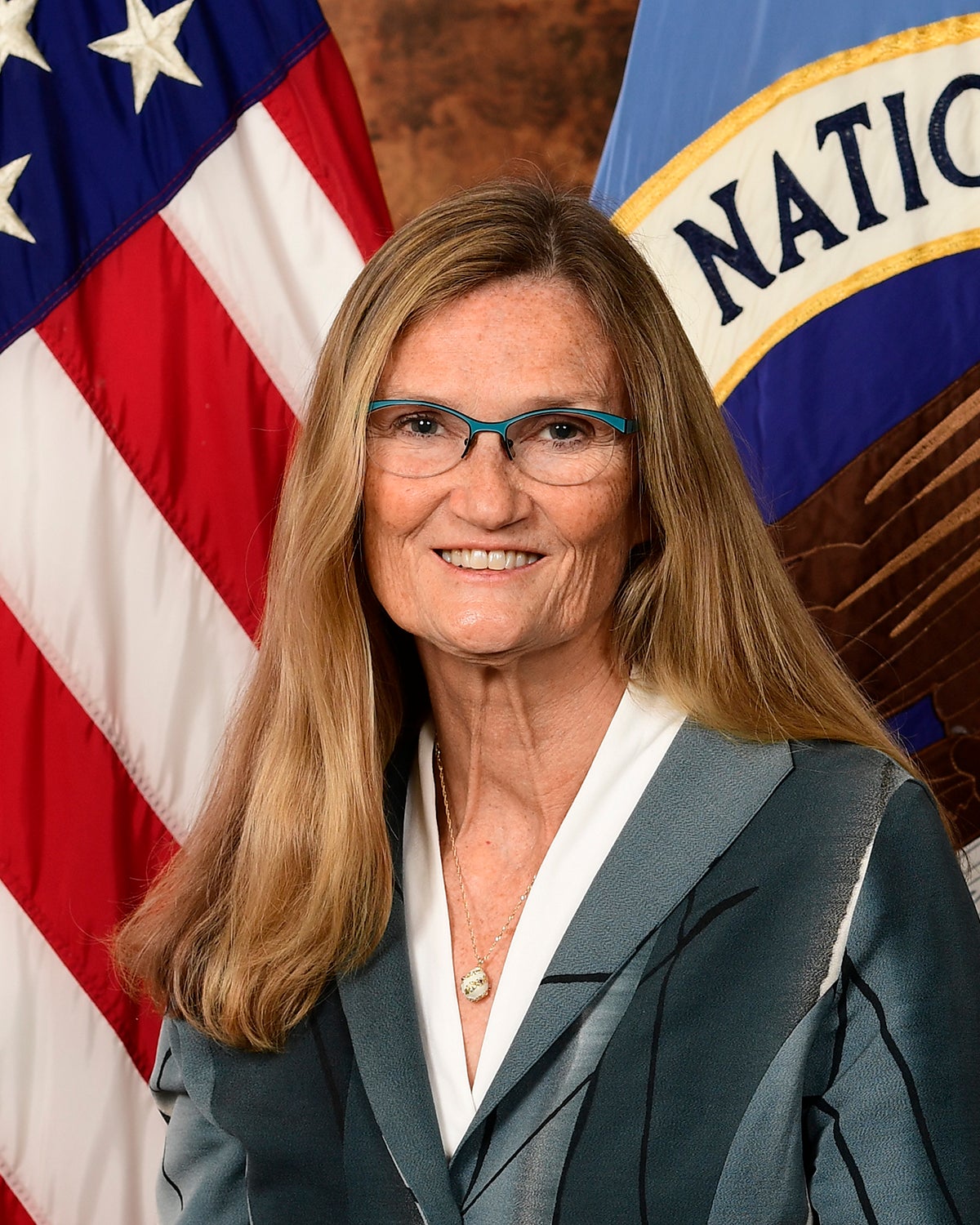 Dr. Catherine Cotell serves as Technical Director for NSA's Laboratory for Physical Sciences (LPS), R3.  In this role she assures the technical integrity of research projects in solid state and quantum physics, advanced manufacturing and sensing and advanced computing systems. 
Dr. Cotell holds Ph.D. and S.M. degrees in Metallurgy and Materials Science and Engineering, respectively, from the Massachusetts Institute of Technology and a B.A. in Chemistry and Mathematics from Wellesley College.
Dr. Cotell's career has been dedicated to delivering innovative technology-based solutions to both the intelligence community and the Department of Defense.  Dr. Cotell came to LPS from the Defense Advanced Research Projects Agency (DARPA) where she was a Special Assistant in the Director's Office transitioning DARPA technologies to the warfighter and the commercial sector via the Embedded Entrepreneur Initiative (EEI).  Prior to DARPA, Dr. Cotell was the Deputy Director for Research and Acting Director at the Intelligence Advanced Research Projects Activity (IARPA) in the Office of the Director of National Intelligence (ODNI) responsible for IARPA's R&D programs spanning intelligence community missions: multimedia data analytics, anticipatory analytics, cognitive neuroscience, human performance, chemical and biological sensors and analytic techniques, remote sensing, cybersecurity, and high performance computing.  From 2016-2019, she was assigned from the Office of the Director of National Intelligence (ODNI) to serve as a Senior Advisor to the Director of Research at the National Geospatial Intelligence Agency (NGA), where she launched three of the eight NGA Research pods:  Anticipatory Analytics, Geospatial Cyber and Space Research.  From 2014-2016, she was Office Director for the Office of Incisive Analysis at IARPA, where she oversaw a portfolio of research projects in data analytics including text, image, video, speech, and remotely sensed data.  She previously served as a science, strategy and transition advisor to the Basic and Applied Sciences Department at the Defense Threat Reduction Agency (DTRA) for Analytic Services Inc. and as Chief Scientist at Noblis. As Vice President at In-Q-Tel from 2003-2010, Dr. Cotell launched In-Q-Tel's University Outreach program and managed In-Q-Tel's largest technology practice, investing on behalf of the Intelligence Community in knowledge management, search and discovery, machine translation, data visualization, digital media, gaming, modeling and simulation, as well as collaboration and geospatial tools.  Dr. Cotell was head of Technology Transfer at the U.S. Naval Research Laboratory (NRL) where she managed and licensed the largest intellectual property portfolio in the Department of Defense and she holds seminal patents on inventions derived from her research at NRL in the field of laser deposition of biocompatible coatings for medical implants.  Dr. Cotell began her career as a member of technical staff at AT&T Bell Laboratories.  She has been awarded the ODNI Science & Technology Individual Award, the ODNI Exceptional  Service Award, and the DARPA Meritorious Public Service Medal.
Dr. Cotell is an avid sailboat racer and competes in multiple racing classes on the Chesapeake Bay, as well as in offshore events.
SheLeads Women's Forum Panel
Provost Ann E. Cudd will moderate a panel of distinguished alumni, faculty, and other friends of SCI sharing their lived experiences as women leaders in technology at different points in their careers. Anita Kaul, a sophomore student and President of Women in Computer Science (WiCS) at Pitt, will introduce Provost Cudd at the start of the panel.
Panelists include: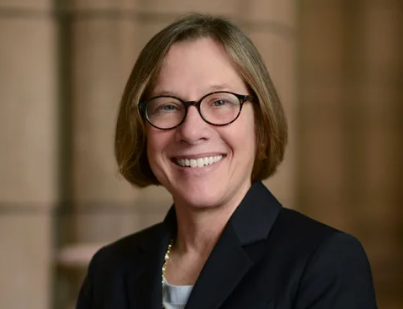 Ann E. Cudd
Provost and Senior Vice Chancellor
Moderator
As Provost and Senior Vice Chancellor at Pitt, Ann E. Cudd has primary responsibility for the University of Pittsburgh's academic mission. Her duties include supporting scholarly excellence among more than 4,600 full-time faculty members and student success among the University's nearly 35,000 undergraduate, graduate and professional students on all five Pitt campuses.
Since her appointment in 2018, Cudd has focused her initial priorities on programs, strategies, and initiatives that bolster and enhance the University's strength and vision for growth and transformation. These include leading efforts to personalize education, build on excellence in teaching and research, foster a culture of diversity and inclusion, improve access and lower student debt, support data-driven decision-making, and achieve efficiencies and cost savings.
In particular, her plans to address access and affordability, as well as diversity and inclusion, have propelled the development of the new Pitt Success Program, a ground-breaking initiative to invest in both current students and prospective students with the greatest need across all five Pitt campuses. Through the program, students who qualify for the U.S. Department of Education's Pell Grant program now see those federal funds matched dollar for dollar by the University. Cudd has also launched a related initiative—the Provost Academy—a new summer bridge program designed to help students experience a successful first year, with ongoing opportunities for support throughout their remaining undergraduate years.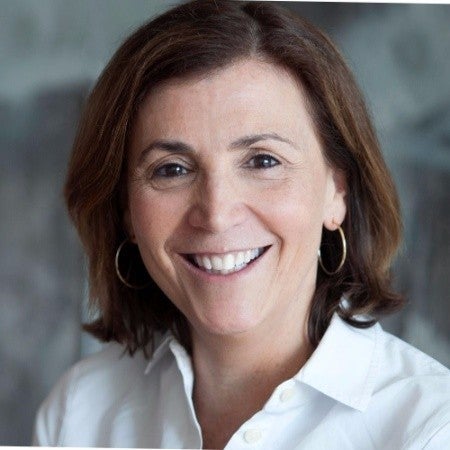 Illana Diamond
Managing Partner, 412 Venture Fund LP
Panelist
As Managing Partner of 412 Venture Fund, Ilana leads fund activities, including sourcing, evaluating and investing in the Pittsburgh region's most promising startups.
Previously, Ilana was a  Managing Director of Riverfront Ventures, Innovation Works' Venture Fund for early stage companies. She also served at Innovation Works as Managing Director of Hardware and AlphaLab Gear where she led a team that helped startups make rapid progress through the early stages of product and customer development. 
Earlier in her career, Ilana led and grew tech companies from startup to exit — building management teams, raising venture capital, and managing mergers and acquisitions from both ideas of the table (buyer and seller).
Ilana frequently serves in leadership roles on boards of private companies and not-for-profit organizations. Her academic background includes a B.A. in Biological Sciences and Economics from Northwestern University, and an M.B.A. from Northwestern University's Kellogg School of Management.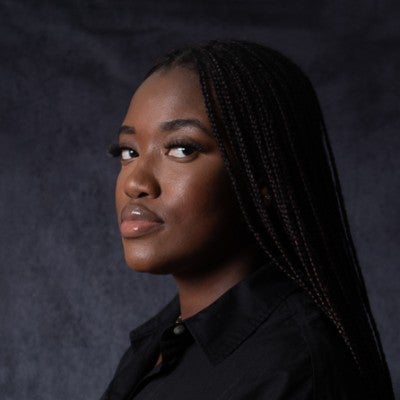 Birizibe Gnassingbe
Senior, School of Computing and Information, University of Pittsburgh
President, Minority Association in Computing (MAC) at Pitt
Panelist
My name is Birizibe Gnassingbe, I'm a senior here at Pitt.
I'm originally from Togo in West Africa, but I've lived in 4 different states in the U.S. I spent most of my years in Pittsburgh, though!
I'm studying Computer Science & Political Science, with a minor in Africana Studies. I'm also in the Honor's College. 
Post graduation, I'll be working at Deloitte in Washington D.C, as a Solutions Engineering Analyst in their Government & Public Services department.
Throughout my four years, my on campus involvement has consisted of: Being the President of the Minority Association in Computing (MAC) at Pitt, having previously served as the Events Coordinator, tutoring multiple CS courses, being a UTA for multiple CS courses, serving on the SCI Academic Council, doing research in Pitt Inclusion, and serving on the DE&I committee of SGB. I had two internships, one for a startup called the College Xoice, and another at a non-profit called Rescuing Leftover Cuisine. 
Outside of school, I love reading, watching shows/movies, listening to music & podcasts, and being with my friends.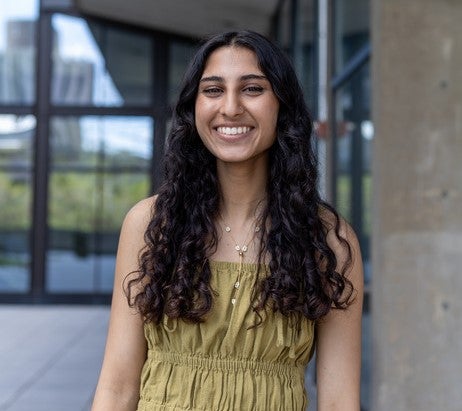 Anita Kaul
Sophmore, School of Computing and Information, University of Pittsburgh
President, Women in Computer Science (WiCS) at Pitt 
Provost Introduction
Anita Kaul is a sophomore studying Computer Science and Computer Engineering with an intended track in Robotics and Control Systems. Outside of the classroom, she is the President of Women in Computer Science (WiCS) at Pitt and the Autonomous Subteam Lead for Pitt Formula Society of Automotive Engineers (FSAE), also known as Panther Racing.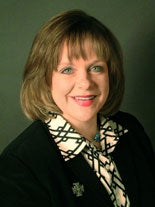 Angela Kennedy
President and CEO, Carnegie Speech
Panelist
Ms. Kennedy focuses on the strategy, growth, and management of Carnegie Speech. She has played an instrumental role in developing a multi-faceted international business strategy to commercialize Carnegie Speech's online spoken English tutoring products as well as an embedded technology strategy to market the company's speech and writing analysis technologies. With over 25 years of executive management experience, Angela has successfully grown multiple companies featuring artificial intelligence technologies, partnering with global educational organizations  and corporations worldwide.
Prior to joining Carnegie Speech, Angela co-founded WISDOM Technologies Corporation to optimize corporate treasury financial transactions and served as the company's President and Chief Executive Officer. Earlier, she gained software management experience at the Lead Artificial Intelligence Group of Westinghouse Electric Corporation and also held sales and marketing roles within IBM. She has authored publications in the fields of Artificial Intelligence, Computer Assisted Language Learning, Cognitive Science, and Treasury Management.
Angela holds a Master of Science Degree in Computer Science from Carnegie Mellon University and a Bachelor of Arts Degree in College Scholars from the University of Tennessee.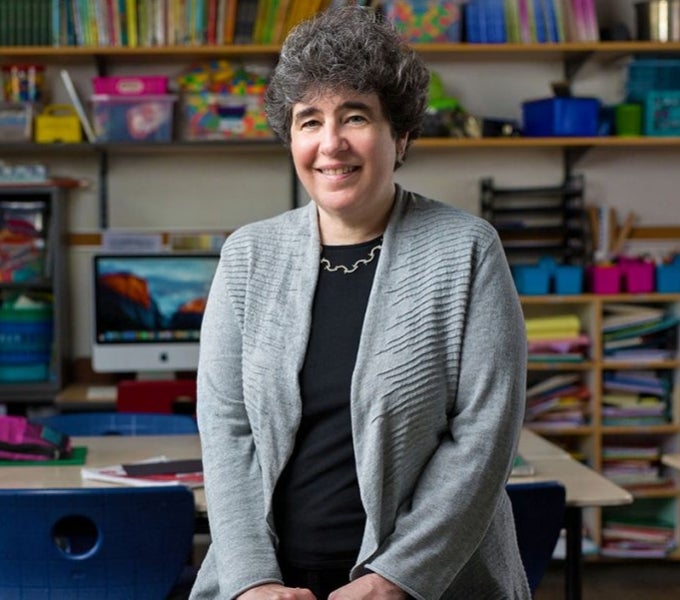 Diane Litman
SCI Professor of Computer Science & Senior Scientist, Learning Research and Development Center
Panelist
Diane Litman is a Professor of Computer Science and a Senior Scientist with the Learning Research and Development Center. From 2010-2020, she served as Faculty (Co-)Director of the Graduate Program in Intelligent Systems.
Dr. Litman's current research focuses on enhancing the effectiveness of educational technology through the use of spoken and natural language processing techniques such as argument mining, summarization, and dialogue systems.
Dr. Litman is a Fellow of the Association for Computational Linguistics, has twice been elected Chair of the North American Chapter of the Association for Computational Linguistics, has co-authored multiple papers winning best paper awards, and has been awarded Senior Member status by the Association for the Advancement of Artificial Intelligence.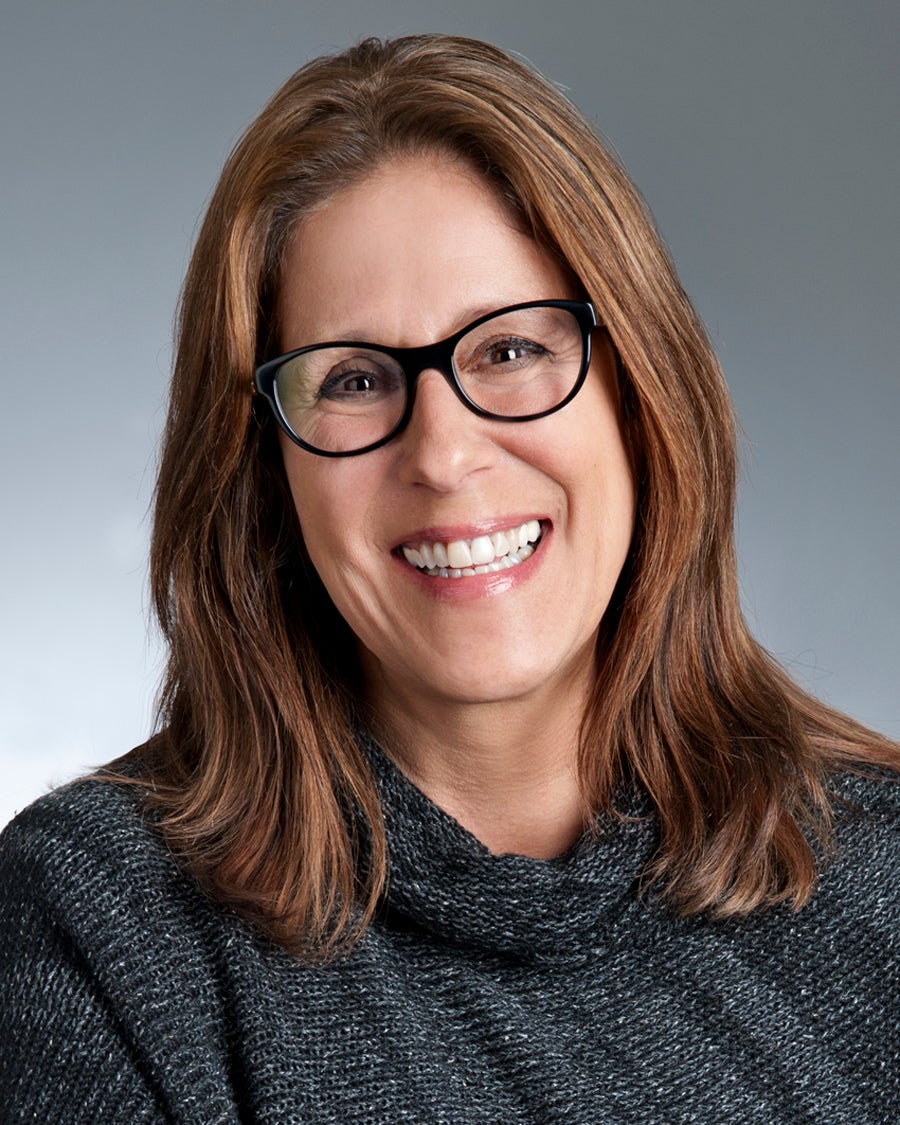 Audrey Russo
President and CEO, Pittsburgh Technology Council
Panelist
Since 2007, Audrey Russo has led the technology business sector for SWPA as President & CEO of the Pittsburgh Technology Council, the oldest & largest technology trade association in North America. Russo facilitates strong interaction across all sectors of the economy.  She has an MPA from Syracuse University and a background in IT, operations & finance, having worked at Alcoa, Reynolds Metals & MAYA Design.  
Russo is currently serving as a Board of Directors of MW Industries. She is also an active civic leader by serving on the executive committee of the Urban League of Greater Pittsburgh and the Regional Industrial Development Corporation (RIDC). Also serves on the Highmark Business Advisory Board, City of Asylum (COA), Allegheny Health Network (AHN) Cancer Institute Advisory Board and the PA Early Learning Investment Commission (ELIC) as Commission Member.  
Russo is both professionally and personally active in the tech and innovation start up ecosystem, serving as a mentor, champion, convener, and investor in companies. She is committed to ensuring women and underrepresented individuals in tech are connected to ensure business growth. Additionally, Russo is a sought-after speaker and radio show host, presenting ideas about Pittsburgh, as well as the future of tech, people and places and the global economy.