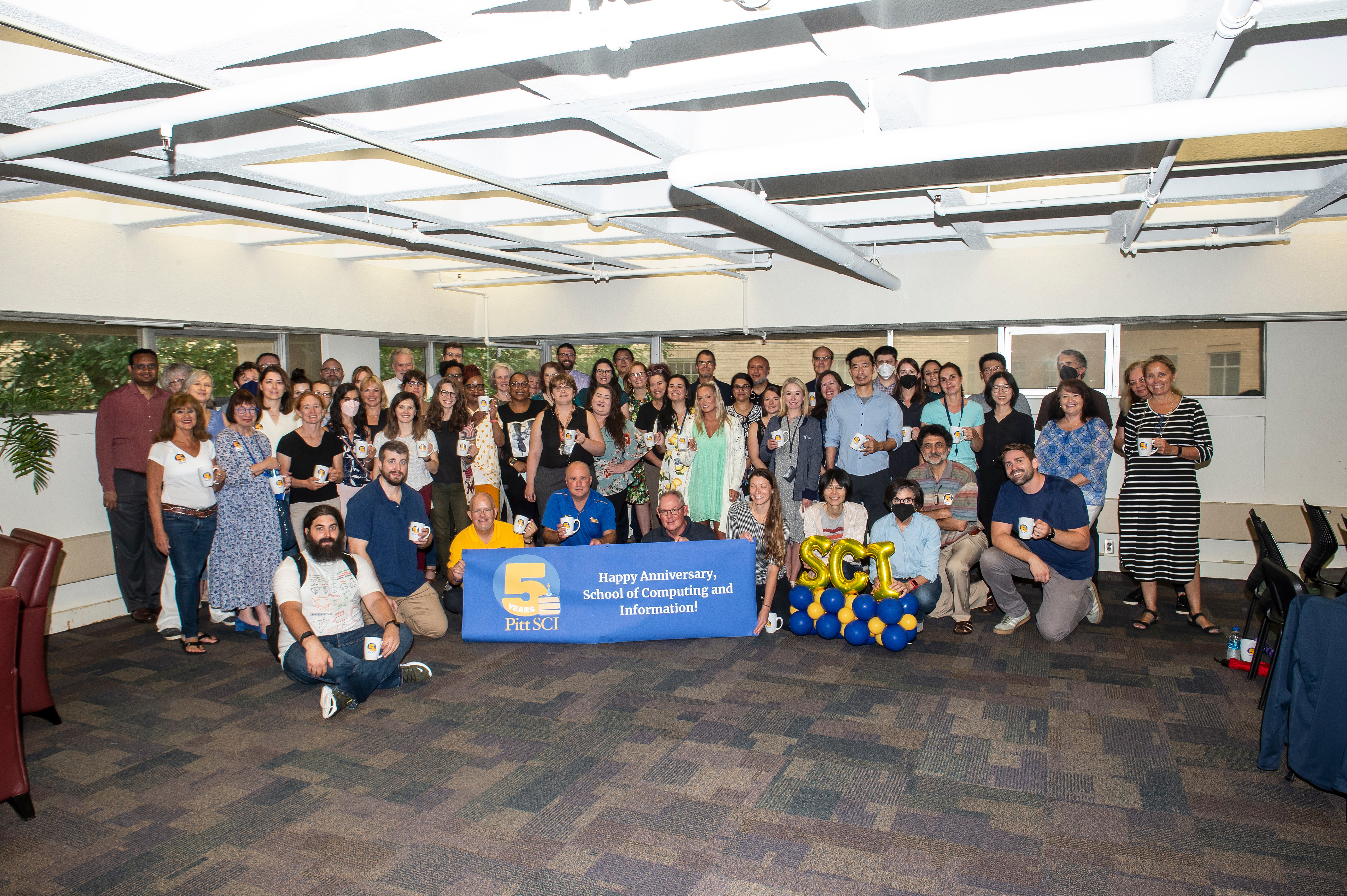 On August 30, 2022, faculty and staff of the School of Computing and Information (SCI) gathered to celebrate the official start to the school's 5th Year Anniversary celebration.  
Faculty and staff enjoyed lunch from the Franktuary food truck as well as tours of SCI's new collaborative space at 130 N. Bellefield before returning to the Information Sciences Building for the latest faculty/staff meeting led by Dean Bruce Childers. 
This anniversary celebrates the school's founding in 2017, when the former School of Information Sciences and Department of Computer Science joined forces to form Pitt's newest school in 20 years. Since that time, SCI has continued to grow, and is excited to also honor a legacy of more than 100 years of impacting the computing, library, and information fields. SCI's story is built on collaboration, optimism, and creativity, themes that touch on SCI's past as well as the school's future. The motto for this celebration is Together Ahead, a phrase that captures SCI's dedication to collaboration and innovation. 
The SCI community will celebrate this milestone through various events throughout the year, including speaker series, Homecoming and Toast to SCI, and the Big Bash Weekend, the anniversary's signature event scheduled for Spring 2023.  
Learn more about this celebration and how to get involved at sci.pitt.edu/5th-year.