September 22, 2022 
Victoria Chuah ('21, '22G) is a hard worker with or without a crown.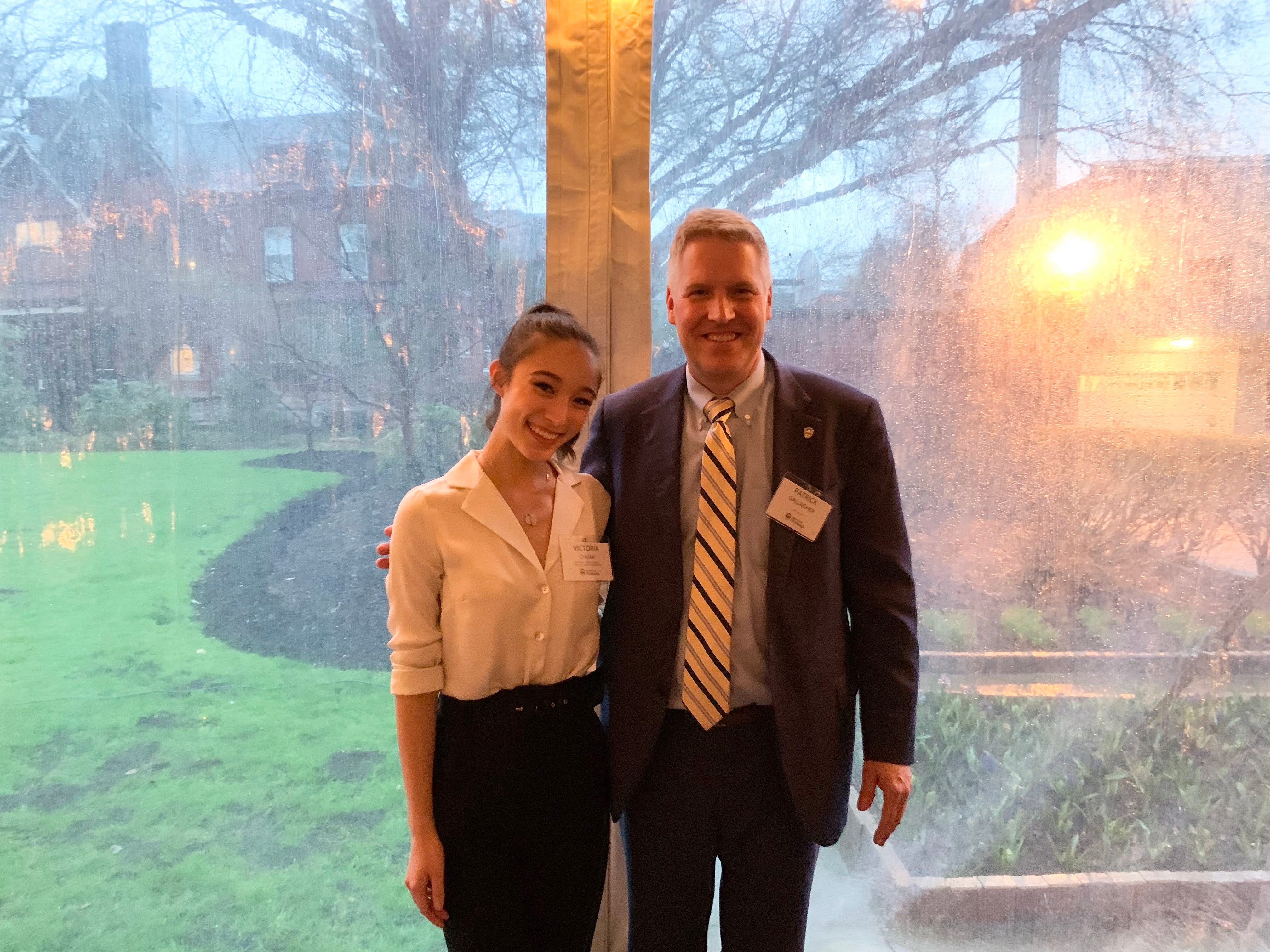 Chuah completed her studies at the School of Computing and Information (SCI) in Spring 2022 and graduated summa cum laude from the BS+MS in Computer Science program with the Department of Computer Science. Now an alumna, Chuah reflected on her SCI experience and the advantages of an interdisciplinary and well-rounded education.
"My interest in computer science started in high school," Chuah said. "Computer Science was a requirement for graduation, and I gravitated towards it. I had never enjoyed anything more, and I chose the University of Pittsburgh and SCI because computer science had its own dedicated school and resources."
However, Chuah's interests extended beyond her area of study. When asked what Chuah would say to incoming SCI first-year students, she emphasized being open to trying new things. "Always try something you're interested in, even if you're unfamiliar," she said. "Make connections, get out of your comfort zone, and don't worry about whether you're strong in that area or not."
Trying something unfamiliar is true for Chuah, who began competing in pageants in high school. In June, Chuah was crowned Miss Virginia and will compete in the Miss America competition in December. As Miss Virginia, Chuah advocates for women in STEM as well as her social impact initiative: Advocacy and Awareness for Adults with Autism. Chuah's younger brother Luke is on the spectrum, and her family's experience showed her how few resources there are for adults on the autism spectrum.
As an undergraduate student at SCI, Chuah's own experience with expanding her horizons included winning the Pitt Integration Bee hosted by Pitt Math Club, hosting Pitt Tonight, and being a board member of the Student Government Board, president of Ruckus (Pitt's improv troupe), Ballet Club, and Dance Ensemble. As a master's student, Chuah was president of the SCI Student Graduate Organization and attended the Grace Hopper conference, an experience she said was impactful in securing her internships with Morgan Stanley.
"I loved how SCI pushed holistic, interdisciplinary courses, and having a balance with other things besides just computer science," Chuah said of her SCI education. 
As for her future plans, Chuah has a full-time offer with Morgan Stanley once her Miss Virginia and Miss America duties are completed.