Human-Centered Information Systems (Assistant Professor, Department of Informatics and Networked Systems) Position #02658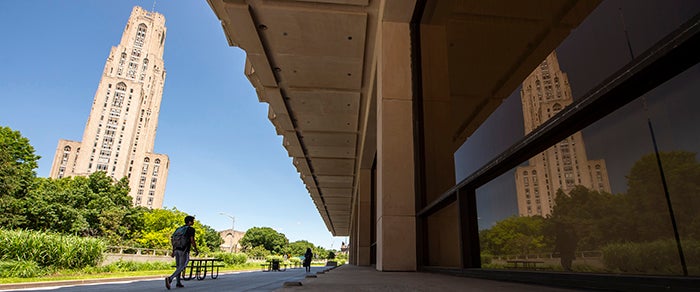 The Department of Informatics and Networked Systems (DINS) at the University of Pittsburgh School of Computing and Information seeks candidates for one assistant professor position in the tenure stream to start in September 2021. DINS aims to innovate in education and research at the junction of information, networks, and human behavior towards the discovery, understanding, and modeling of new social and technical phenomena. DINS' vision is to empower humans and society through technologies and systems that are accountable, resilient, trustworthy, sustainable, and ethical. Our work focuses on synthesizing and advancing fundamental science in information, networks, and human behavior. The department has fostered interdisciplinary research as a core value. We address underrepresentation by fostering a diverse, inclusive, and equitable environment for students, faculty, and staff as an essential principle. Visit our website for more information.
About the Position
Human-Centered Information Systems (Assistant Professor, Department of Informatics and Networked Systems) Position #02658
DINS seeks to hire a tenure-stream assistant professor in the area of human-centered information systems, with a focus on supporting individual and societal activities with information technology and its ecosystems and/or investigating and developing technology to address social, ethical, security, and privacy concerns. This hire will allow the department to engage a faculty member with expertise in areas that draw on advances in human cognition and perception, such as:
human-machine interaction that empowers individuals' and communities' abilities
human-centered and explainable artificial intelligence
individual and societal implications of information systems
human-centered ICTs that address usability
human factors in various forms of networks (e.g., Internet and sensor-based)
Minimum required qualifications
Candidates should hold a PhD in information science, computer science, or related field, which includes cognitive science, engineering, mathematics and applied statistics, behavioral science, computational social sciences, computational neuroscience, computational linguistics, and physics. 
Candidates should hold the PhD degree by September 2021
Candidates should have a history of relevant scientific outputs (i.e., publications)
Preferred qualifications
Successful candidates' research and teaching expertise and documented activities should reflect the interdisciplinary nature of information science, demonstrate a strong potential for long-term education and research, commitment and capacity to expand, complement and collaborate with the signature research areas of the department, the school, and the university.
Successful candidates should have the evidence or potential for initiating and building new, strong, externally funded, highly visible research programs
Successful candidates should have the aperture for big and important topics in their field and have the potential to develop into a recognized leader in their filed.
Successful candidates should have the potential to teach effectively at both the undergraduate and graduate levels.
Successful candidates should not only have strong research and teaching statements, but also a strong diversity statement that aligns with the mission of DINS as well as promoting equitable outcomes among learners of diverse and underrepresented groups
We have other openings in the tenure stream for computer science, information science, and library science. Please see the recruiting page of our website for more details.
Application Process
Individuals interested in these openings may apply through the application portal. A completed application includes a cover letter, curriculum vitae, research statement, teaching statement, a statement of commitment to creating a diverse and inclusive community, and the names and contact information for at least three recommenders at the assistant professor level.
Application review will begin immediately and will be accepted until positions are filled. We anticipate that individuals will be invited to interview on campus starting in February 2021. For best consideration, please apply by January 8, 2021. The anticipated start date is September 1, 2021. Questions about this position and/or application status should be emailed to sci-dins-recruit@pitt.edu and general requests should be emailed to sci-recruit@pitt.edu.
The University of Pittsburgh is an Affirmative Action/Equal Opportunity Employer and values equality of opportunity, human dignity and diversity, EOE, including disability/vets.